window.scrollY || window.scrollY < 300 ){ navOpen = true; openSubmenu = false; } else {navOpen = false}; oldScrollPos = window.scrollY">
---
window.scrollY || window.scrollY < 200 || menuOpen ){ navVisible = true; } else {navVisible=false}; oldScrollPos = window.scrollY">
Capabilities
Laminated or milled curved components
Curved plywood and composite panels
Lightweight honeycomb panels
Interior and exterior applications
Paint grade or premium wood veneers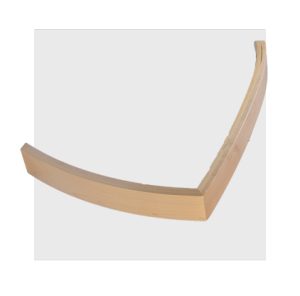 Quality and Consistency
Our lamination techniques and CNC technology allow us to meet tight tolerances, so you can have confidence that your components will fit right the first time, every time. By taking time to understand your operations, we can help bring efficiency and reliability to your assembly processes.

Design Versatility
New ideas and designs keep your company relevant and profitable. This often requires a fresh approach to manufacturing processes. We can assist in research and development through real-time prototyping, so you can identify the best path to take your product to market.
Just-In-Time Manufacturing
Product demands can vary greatly throughout the year, and we understand the need to keep inventory at a minimum. Our operations allow us to easily resume production of your components, so you can reorder them at any time. By working with Rockwood, you can fulfill orders quickly, increasing profitability and adding value for your customers.
Let's Discuss Your Next Project
At Rockwood, we'll listen, ask questions and then create custom pieces that fit your needs.
Start The Conversation